With Jamba's recent rebrand, I wanted to create an endtag that would bring in the new assets and elements they created. The cartoon style of the fruit and the flow of the animation creates a fun and expressive use of the new branding guide and a fun eng tag for advertising.
I began with researching the rebrand of Jamba, formerly Jamba Juice. I wrote notes about the color & type palettes used, their mission statement & tagline, and what their icons and logos draw inspiration from.
I crated a moodboard and some thumbnail sketches of how I wanted the animation to look & feel. I drew inspiration from the rebrand of Jamba and found different illustrations to match. 
I sketched out 3 different directions for the animation to be. The first, being inspired by the idea behind the icon. The second, using the smoothie cup as the main element of movement. And the third, using the icon as a line floating around in space until it formed the icon. 
 I took those styles and created digital assets to make style frames for 3 different directions.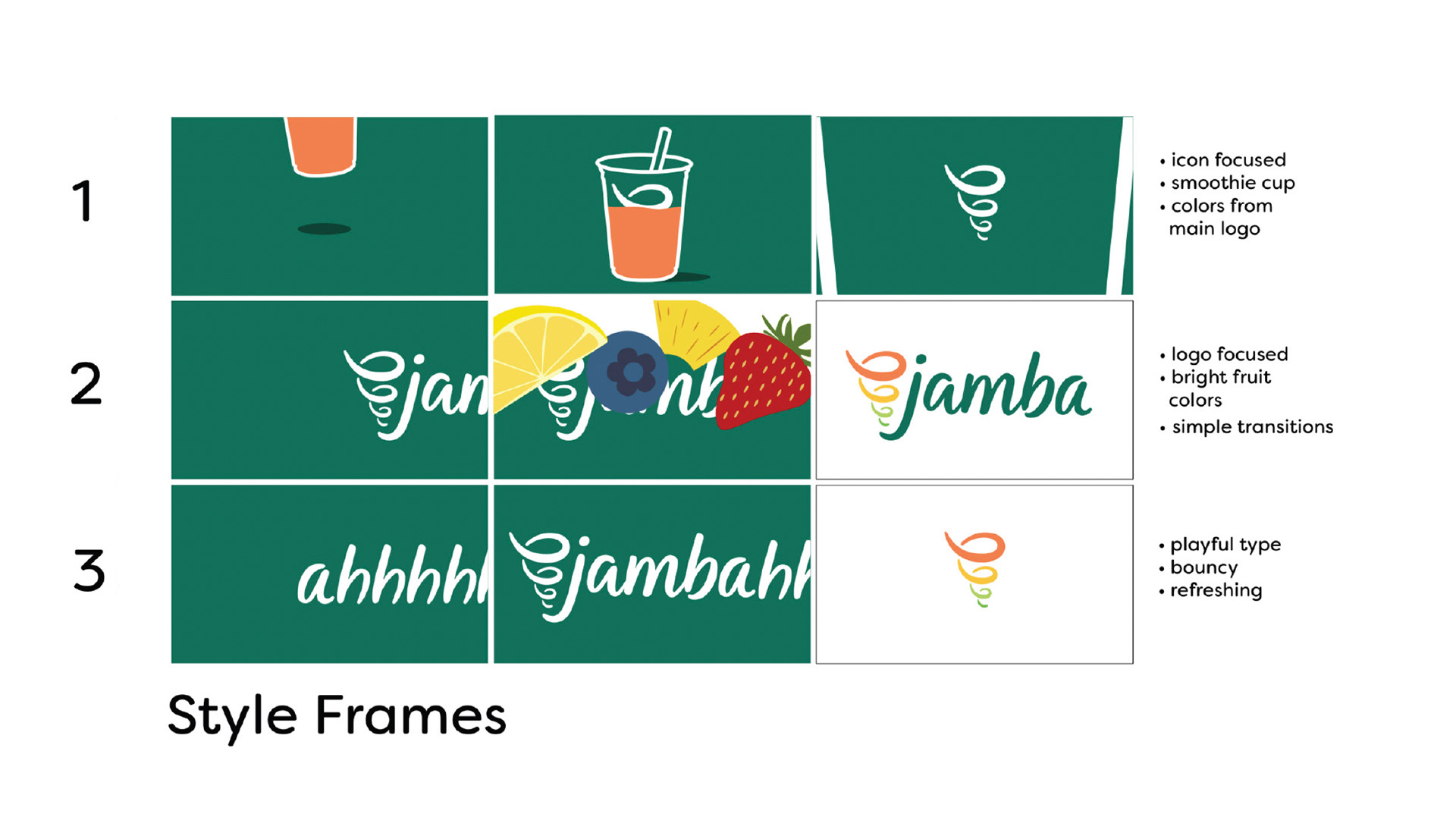 I decided to combine the second and third thumbnail sketch direction for the flow of the animation and with the first and second style frame directions for the art style. 
Finally, I created an animatic test with the assets I made to see how the animation would look. Once I was satisfied with the flow, I began to animate and came out with the final product seen at the top of this page.